Welcome to myPrimeSource.com
Your Company's Online Source For Commercial Print!
Online commercial printing to assist you anytime. Choose from a large selection of standard products available for immediate purchase from small to large volume. You can upload your art to us when ordering and conveniently pay online with all major credit cards, or open an account with us.
NEW! Get your own personalized online catalog. We can make all your items you frequently order from us available online. Register for your FREE personalized "Customer Portal" today. Thank you for shopping with myPrimeSource.com!
--- Your Specialist in "Commercial" Printing ---



Use the links below to browse products.
Hot Off The Press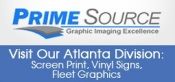 ---
Use of this website signifies your acceptance of our Terms & Conditions.